Ophelia King
Blue is Infinite
April 17 - May 17, 2019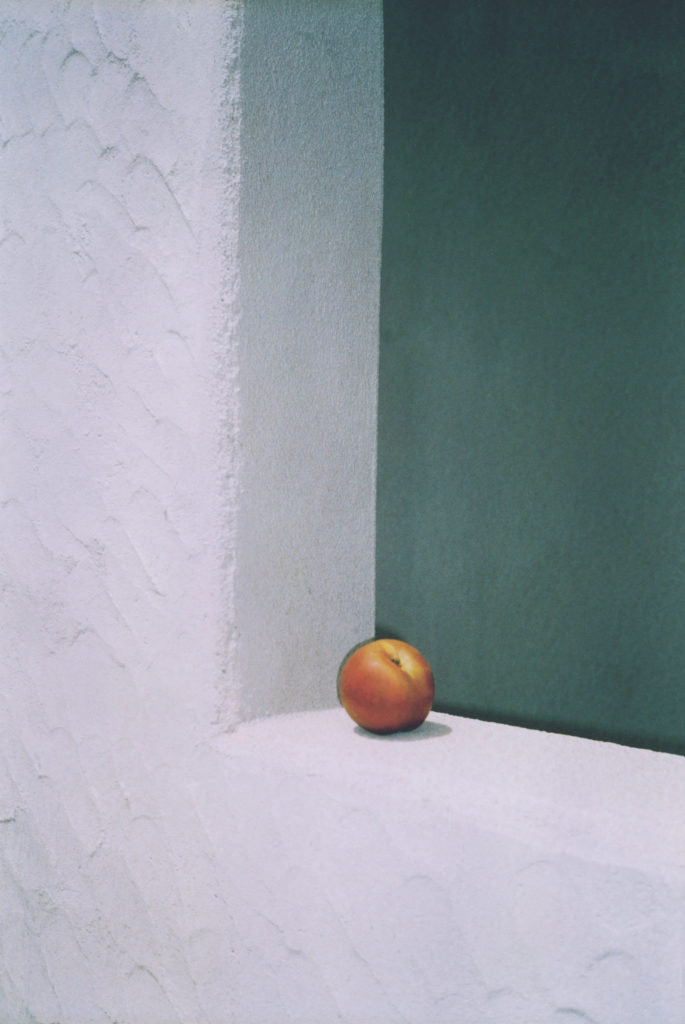 Parlour Projects is pleased to present Ophelia King: Blue is Infinite. Featuring a selection of photographic works, the exhibition is on view from April 17 through May 17, 2019.
King is invested in beauty – an idea she suspends between the generic and the sublime. The inquiry takes a set of familiar and frequently domestic tropes – the windowsill, the cut fruit and the reclining nude. These subjects become the recurring markers of a practice that is searching for presence, for the tension held between things, capturing the glorious in the seemingly monotonous.
Drawing upon early modernist traditions of domestic observation, King extends this inquiry through an irreverent lens. The camera is employed as a vehicle for observation and witticism. King indulges in a luxurious 35mm film-image, where softened edges enact the appearance of authenticity with an agile humour.
King re-contextualises the printed image through installation strategies of interior design. Spatially, architectural shifts should speak to a work of interiority. Mimicking the material improvisations of her photographic work, these installations embed the image into a new domestic logic. Playful hues envelop the room and the obscured works become attainable to the eye as the viewer negotiates their way through the soft partitions. Movement is considered and materiality feels familiar.
For more information and enquiries, please email info@parlourprojects.com.