Negin Dastgheib
Eshgh
May 1 - 31, 2021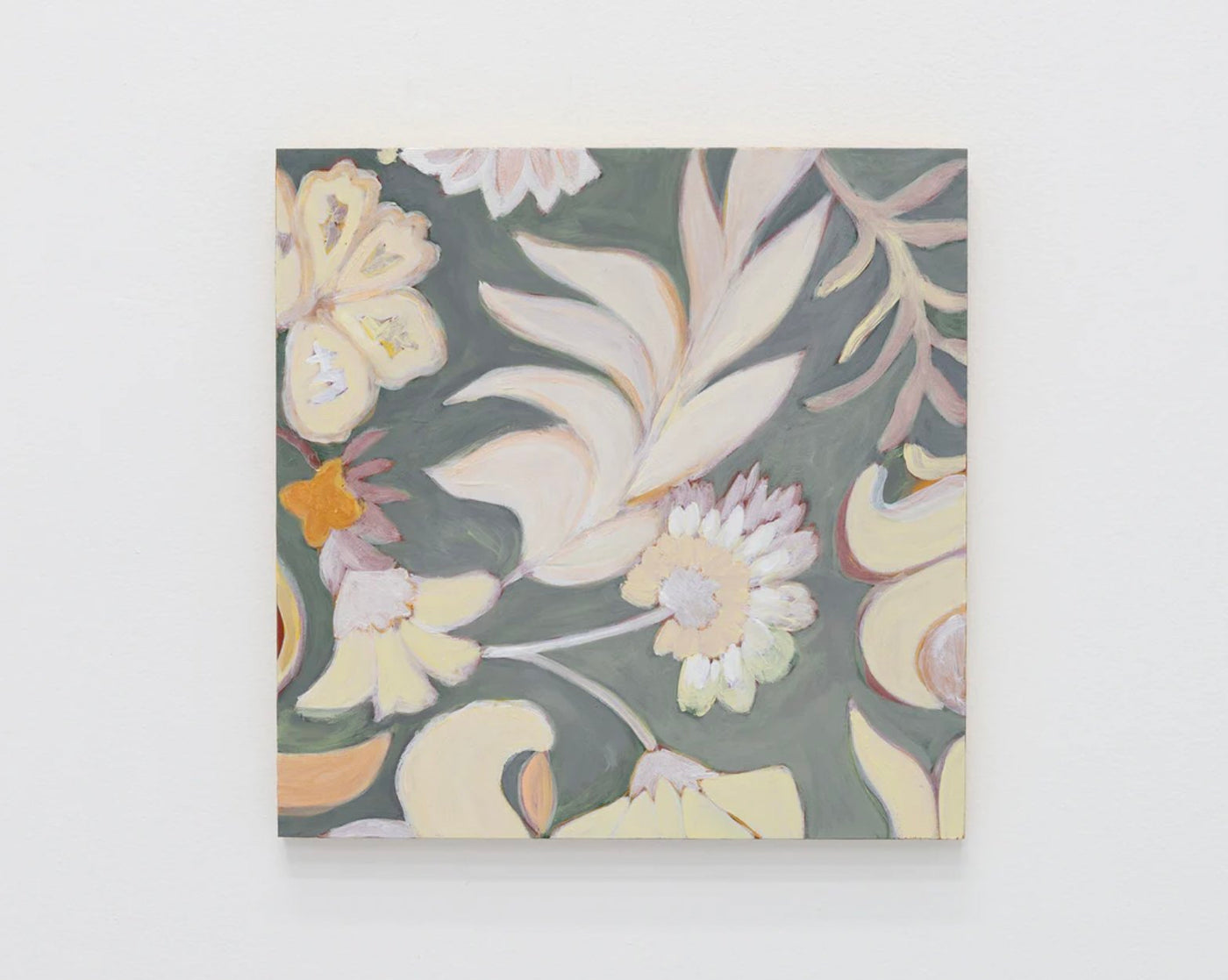 Parlour Projects is delighted to present an online exhibition of new work by Negin Dastgheib, on view from May 1 to 31, 2021.
Titled Eshgh, meaning 'love' in Farsi, the exhibition features eight new paintings that draw on traditional Iranian floral patterns. Dastgheib, who is of Iranian descent, paints flowers and plant matter as a way to express her internal romantic longing for a world of beauty. Nostalgia has always played an important role in her work, as she has moved through themes of her family's past in Iran and memories of places where she has felt at home. Both beauty and the desire to connect to nature and the divine are a large part of Iranian culture, seen through the architecture, the generosity of the people, and the works of celebrated poets such as Rumi and Hafez.

In this new body of work, Dastgheib strives to uncover the wisdom passed down through her ancestors, referencing ancient Persia through traditional floral motifs and flowers specific to Iran. This kind of backwards migration allows the artist to reconnect and reclaim parts of her identity that were lost when her family left Iran in the mid-1980s following the revolution. "When creating these works," writes Dastgheib, "I listened to traditional folk music created by nomadic tribes, the indigenous people that knew the land well. I feel the knowledge that is in my bones comes through when I allow the space for it to emerge. A strong softness, colour, beauty and love – eshgh." 

Dastgheib believes that an individual's desire to uncover their ancestors' truth is a universal issue – one that leads to the autobiographical project of discovering one's own individual identity. For the children of diaspora, the drive to uncover their history becomes intrinsically tied to the places and contexts from which their story has been removed. By bringing traditional elements into a contemporary art form, Dastgheib is honouring her past while creating a new landscape for her own unique identity – a landscape that offers other second-generation children the opportunity to consider their own place in our modern cross-cultural world.

Please email info@parlourprojects.com with any enquiries or to request an image catalogue. Alternatively, the artworks can be viewed and purchased directly online.