Kristy Gorman, Georgie Hill, Amber Wilson, Motoko Kikkawa & Denys Watkins
Fluid Structures
March 24 - April 22, 2017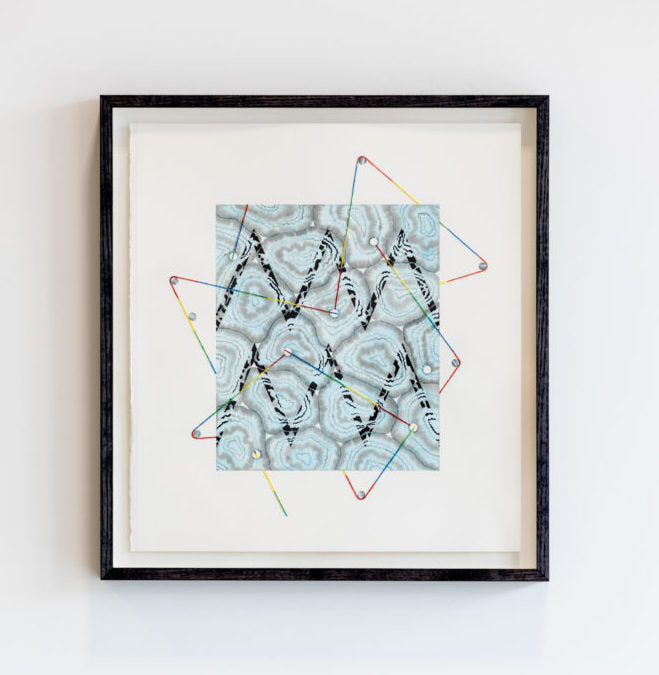 Curator's statement by Francis McWhannell
The aim of this exhibition is simple: to provide a platform for five contemporary artists from Aotearoa whom I admire. That the show comprises non-figurative works in watercolour, or the closely related medium of ink, is in part a consequence of the many (perhaps too many) hours I spent thinking about the major painting show Necessary Distraction, which opened at Auckland Art Gallery Toi o Tāmaki in late 2015. Surprised by the absence of watercolour, I went seeking exceptional examples and so was introduced to the abstractions of Denys Watkins and Amber Wilson.
Kristy Gorman, Georgie Hill, and Motoko Kikkawa came to my attention quite separately last year. Gorman's infinitely delicate constructions seduced me when I visited the group exhibition Painting Programme at the Pah Homestead, TSB Bank Wallace Arts Centre. Hill's bolder, but equally precise, works, etched themselves onto my visual memory during her solo show, Forecast (Detail), at Ivan Anthony. I was introduced to Kikkawa's work through Artspace's excellent exhibition of new talent, New Perspectives. Her cloud-like formations seemed to float above the other works on display, absolutely in their own stratum.
Watercolour, like other kinds of paper-based art, can feel rather 'unfortunate'. Many of us today encounter it primarily in the form of amateur or tourist art, and associate it with romantic subjects, such as sweeping crepuscular landscapes and sun-dappled still lifes. In the past, it was used extensively for making sketches, and so was considered subordinate to subsequent, more worked up paintings in other media. Watercolour is fragile. It fades. For the artist, it's an unusually demanding and unforgiving medium. As Lucy Bennett comments in her essay on Wilson, 'One slip of the wrist can nullify a thousand careful marks.'
And yet the rewards are huge. Watercolour is capable of great expressivity, when used by artists with the necessary experience, patience, and obsession. That the works in this show are all abstract allows us to appreciate more readily the medium's formal range. My hope is that you the visitor will take your time – reading the texts, homing in on the works on the walls. None of them is simple. None has been easily realised. But one of the things that makes these artists so exciting is how seemingly effortlessly they summon forth shape-shifting structures from their imaginations and from the fluid that it is their art form.
The public is invited to attend an opening reception for Fluid Structures on Friday, March 24, from 5.30 to 7pm at 306 Eastbourne Street East, Hastings.