Ben Pearce
Future Ancients
September 1 - 8, 2023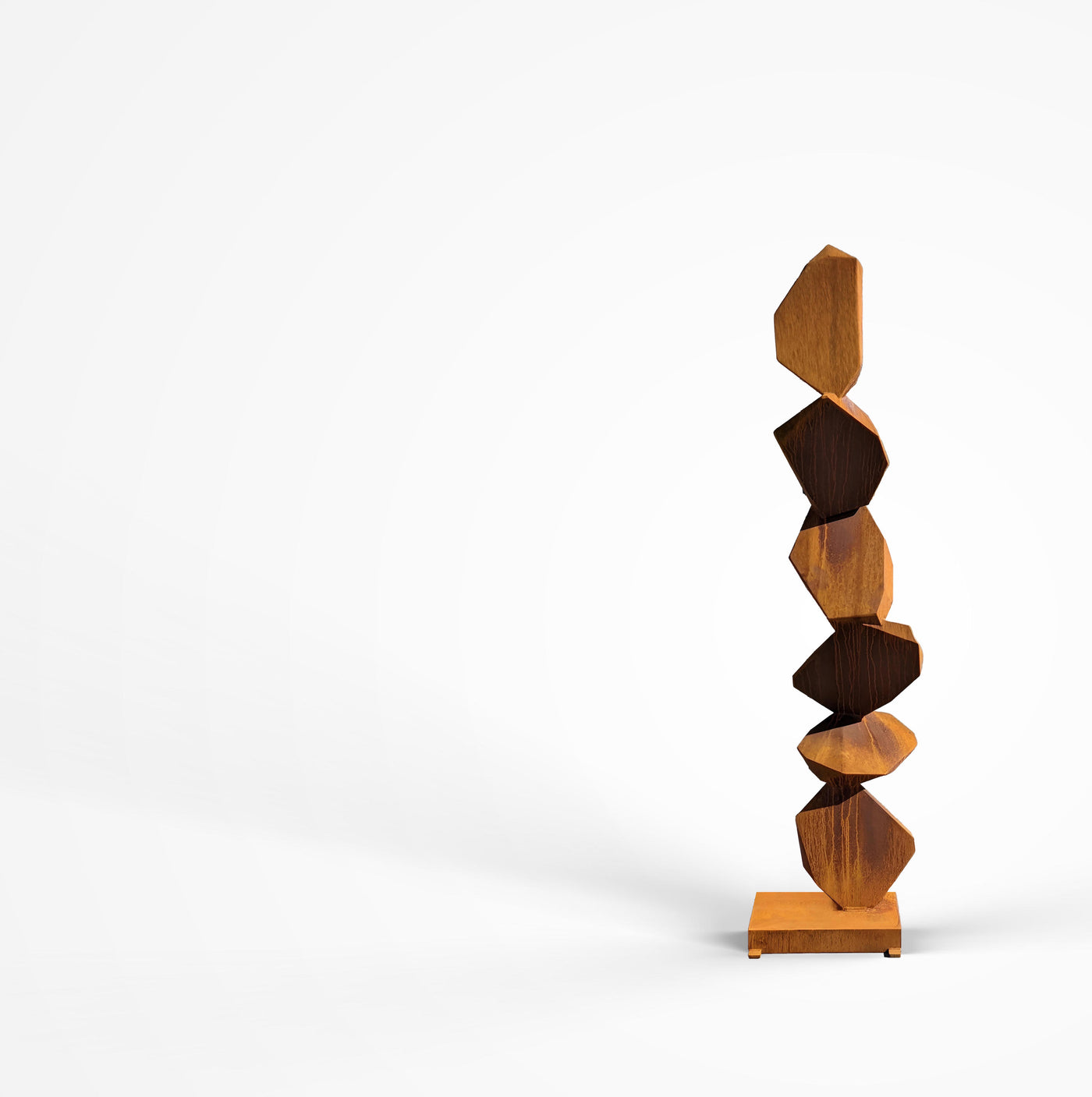 Parlour Projects is honoured to present Future Ancients, an exhibition of new large-scale sculptural work by Ben Pearce. On view from September 1–8, 2023, the exhibition will be held in The Olive Shed (Black Barn Road, Havelock North). Essays by Andrew Paul Wood and Sarah McClintock will accompany the exhibition.
Future Ancients was made possible through support from ARA Charitable Trust (Assisting Regional Artists in Hawke's Bay (Te Matau-ā-Māui) and Poverty Bay (Tairāwhiti)). Established in 2022, ARA supports one mid-career artist each year to produce a body of work. Pearce was selected as the inaugural recipient for this distinguished award.
The site of the exhibition holds a special resonance for Pearce, who first presented his art to Hawke's Bay at Black Barn Gallery in 20011. Run by Bron Thorp from 2000–2013, Black Barn Gallery was instrumental in bringing important contemporary art to the region. 
The public is invited to celebrate the opening on Friday, September 1, from 5–7pm. For further information or enquiries please email info@parlourprojects.com. Parlour Projects would like to sincerely thank ARA and Black Barn for their generous support of this exhibition. 
Andrew Paul Wood –   
"Stones are mute teachers; they silence the observer, and the most valuable lesson we learn from them, we cannot communicate." — Johann Wolfgang von Goethe
The above is the guiding inspiration for Ben Pearce's exhibition. Stones are mute witnesses; they, of course, don't speak. But they tell us much from their mineral composition, location, and the way nature has moulded them. They are symbols of permanence, solidity, and a tempting screen to project our own fears and desires upon. As Wittgenstein observed, "of which we cannot speak, thereof we must remain silent". Pearce's sculptures likewise must remain silent, redoubtably solipsistic, but they still have something to say, and their means of expression is the paradox of contradictory form.
Read the full essay here. 
Sarah McClintock – 
Ben Pearce's sculptures exist in the space in between. They are caught amidst the past and the future, aggression and instability, nature and culture. Precariousness has been a thematic thread throughout Pearce's work – the balancing of fragility and strength within our bodies, memory, social structures, and materials has occupied him for years and takes a new form in these large-scale sculptures. 
Read the full essay here. 
Pearce is represented by Milford Galleries, Queenstown.