Matt Arbuckle
Low Cloud
May 4 - June 2, 2018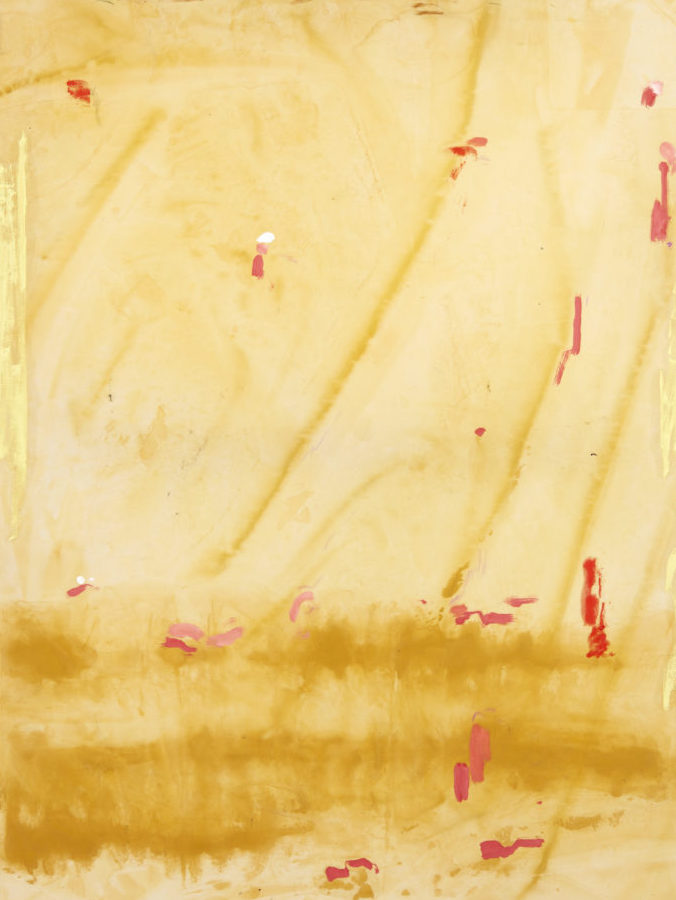 Parlour Projects is honoured to present Matt Arbuckle: Low Cloud, the artist's first solo exhibition with the gallery. On view from May 4 to June 2, the exhibition presents eight new paintings by the Auckland-born Melbourne-based artist.
In Low Cloud Arbuckle looks to artefacts of the digital world – Wifi, bluetooth, radio, routers, satellites, hotspots and modems – to continue his exploration of space. Using colour, shapes, lines and textures he creates, manipulates, organises and reorganises expanses within the material confines of the painted surface. They are at once an abstract representation of the sublime nature of space as they are a landscape, containing expanses, volumes and voids within their own unique world. Of this work the artist states:
"My work captures something of this vast network: delineating intersections between physical spaces and digital infrastructures that have spread rapidly and organically, free from material constraints; grounding intangible signals with solid longitudes and latitudes, and imagining those digital realms in which they exist, with their information superhighways, radio waves, beacons and frequencies. The task is a paradoxical one. How do you represent something that is both ubiquitous but largely invisible?"
An essay by Danae Valenza will accompany the exhibition. For further information, images or enquiries please email sophie@parlourprojects.com or call 021 450 279.
The public are invited to attend an opening reception on Friday, May 4, from 5.30 to 7pm. The artist will be present.