Harry Culy
Rose Hill
November 1 - December 22, 2017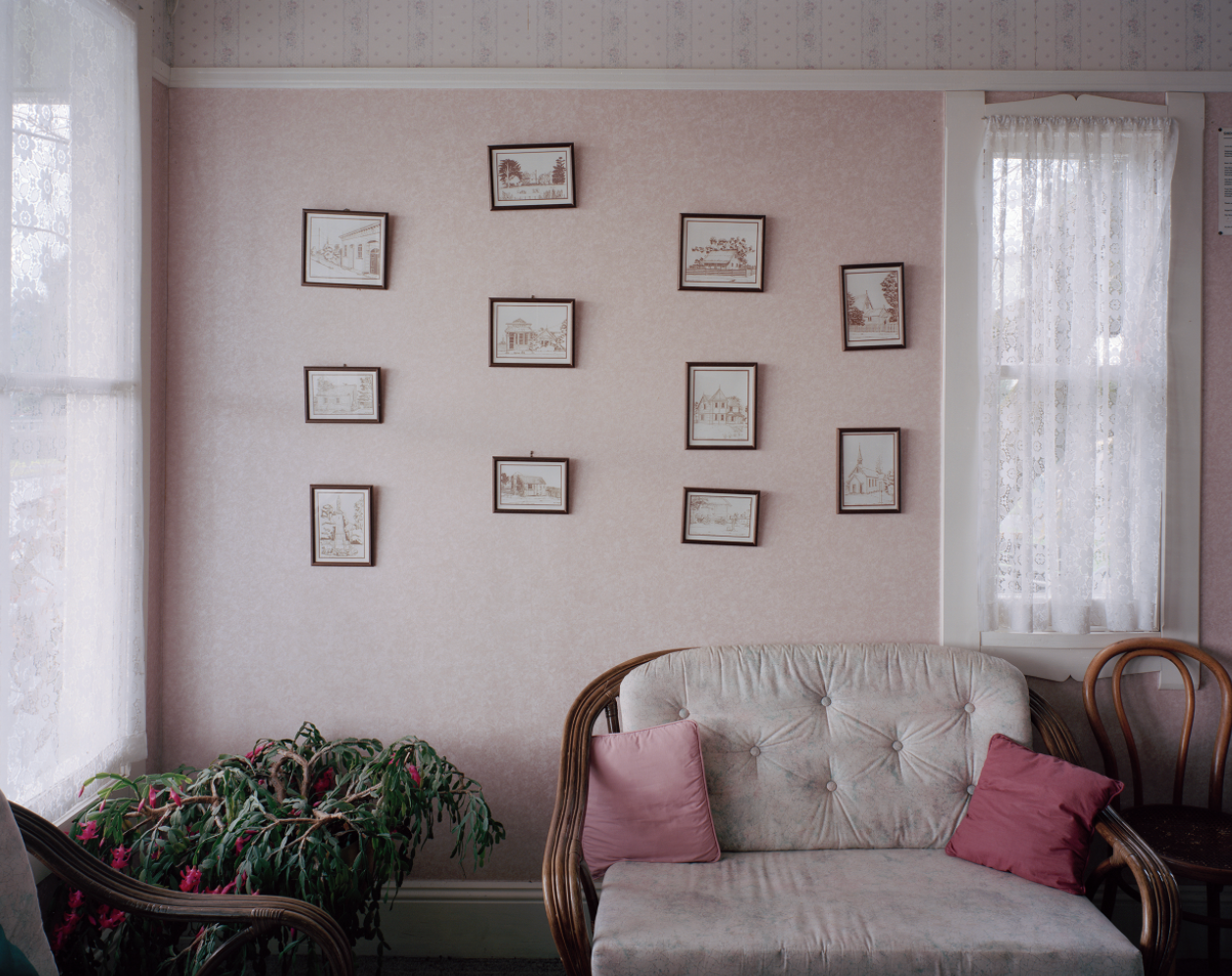 Harry Culy (b. 1986) is regarded for his large-format film photographs of interiors, seascapes, landscapes, and people. Working in the tradition of 'new documentary photography' and influenced by the Aoatearoa Gothic movement, Culy provides an alternative account to the picturesque New Zealand we are used to seeing, instead presenting what this country means to him. Shooting primarily with his Ebony 4×5 field camera, his enigmatic works reveal quiet, still and empty spaces, yet with towels hung over the door and family portraits on the wall, there are always hints of life just outside the frame.
In Rose Hill, Culy presents a preview to an ongoing body of work exploring the wider Hawke's Bay Region. This series employs the autobiographical nature of the photographic road trip to explore wider conversations around notions of belonging and disconnection to place. As a child, the artist would travel to his grandmother's farm, Rose Hill, in Maraekakaho. After spending several years abroad, he recently returned to Rose Hill and experienced an odd sense of disconnection to this landscape that was once so familiar. This bittersweet feeling became the natural entry point for this project.
Taking inspiration from the Aotearoa Gothic Art tradition, and drawing on childhood memories, Rose Hill sets out to document vernacular scenes in Hawke's Bay and explores the spaces in-between; between the past and the present, between the natural world and the human world, between belonging and disconnection, between the familiar and the unfamiliar, between the real and the imagined.
Please join us for an opening reception at 5.30pm on Wednesday, November 1. Emma Fitts, Section, Elevation and Perspective, will open concurrently. For enquiries please email sophie@parlourprojects.com.