Emma Fitts
Section, Elevation and Perspective
November 1 - November 18, 2017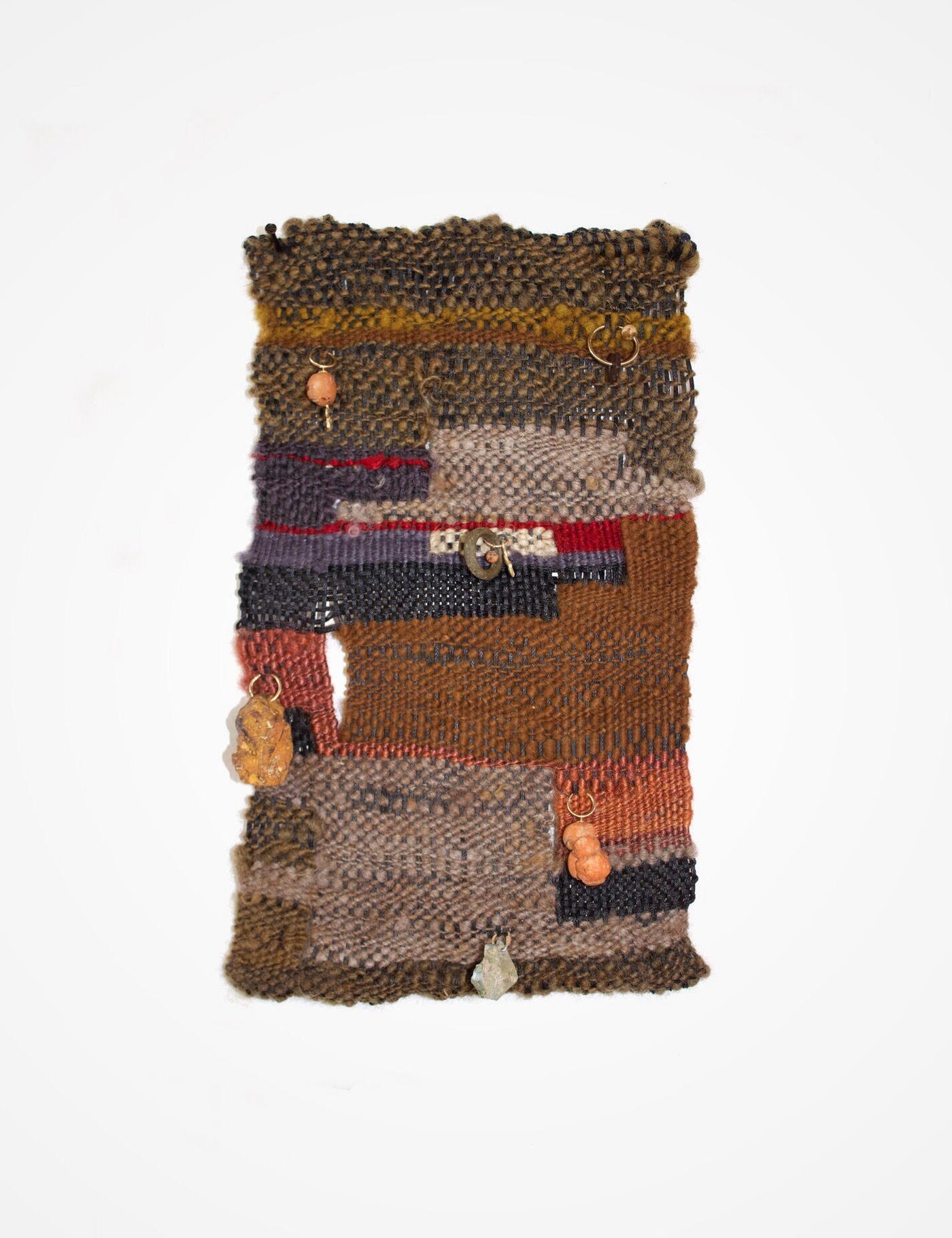 Emma Fitts creates sculptural textile works that draw on her research into alternate histories, storytelling, textiles and architecture. Most recently her work has been informed by the histories of women who were overlooked or underrepresented in the traditional archive. As well as the idea of biography, the histories of architecture, textiles and a broader social context are also integral to the artist's work.
In Section, Elevation and Perspective, Fitts uses the history of a wall hanging made by Judy Patience in 1978 for the Wellington Court of Appeal and its subsequent loss to inform this new work. The large architectural work of Patience went missing when the Court of Appeal interior was refurbished in the 1990s.
Referencing the Court of Appeal's floor plans, as well as the composition of Patience's work, Fitts' exhibition attempts to build an awareness of the work of textile artists while contributing to the wider conversation around contemporary interests in tactility and fiber art.
Please join us for an opening reception at 5.30pm on Wednesday, November 1 at 306 Eastbourne Street East, Hastings. Harry Culy, Rose Hill, will open concurrently in the mezzanine. For more information and images, please email sophie@parlourprojects.com.