Reuben Paterson
Take Down The Clouds
March 13 - April, 2019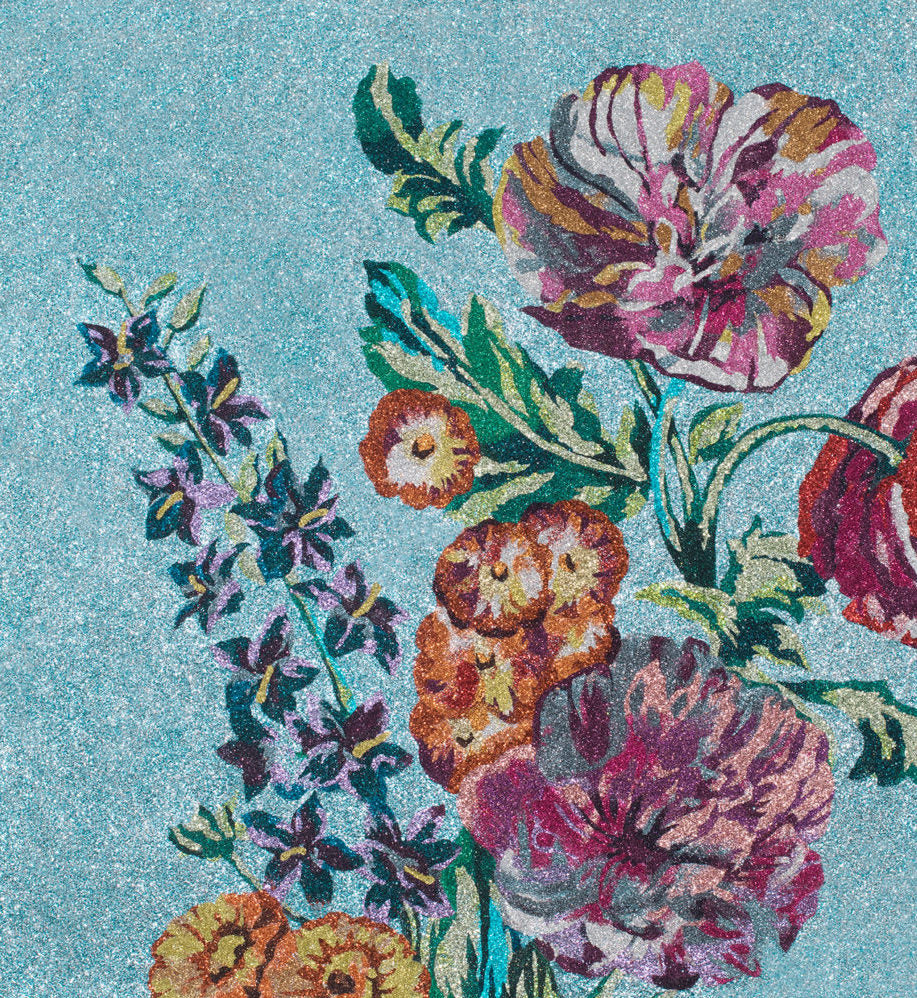 Parlour Projects is honoured to present Reuben Paterson: Take Down The Clouds, the artist's first solo exhibition with the gallery. On view from March 13 to April 13, the exhibition features a selection of new cloud and botanical glitter paintings as well as a monumental tondo of a traditional kōwhaiwhai pattern.
Paterson pairs new botanical works alongside new cloud works, turning the viewer's mind to the earth and sky. The rain in a cloud is the life force to a flower, connecting Rangi, the sky father, with Papatuanuku, the earth mother. These symbiotic relationships between up and down, heaven and earth, dawn and dusk, black and white, dark and light and night and day come to the forefront of our minds through the coupling of these works. We think of Aotearoa, The Land of the Long White Cloud.
The rich blue that permeates the works prompts us to consider our relationship to night and day — how do we operate and perform within these spaces? There is a certain liberation, a feeling of infiniteness, that nighttime brings; a freedom, a privacy, cloaked in darkness. Senses are more attuned – sounds are louder, shadows more powerful, yet at the same time, there's a piercing quietness. Take Down The Clouds explores the sublime nature of the sky and how this is met with our grounding to earth.
Please join us for the opening at 5pm on Wednesday, March 13, at 306 Eastbourne Street East, Hastings. For more information and images, please email sophie@parlourprojects.com.