Ophelia Mikkelson Jones
The Emerald Sun Dilates
November 9 – December 7, 2019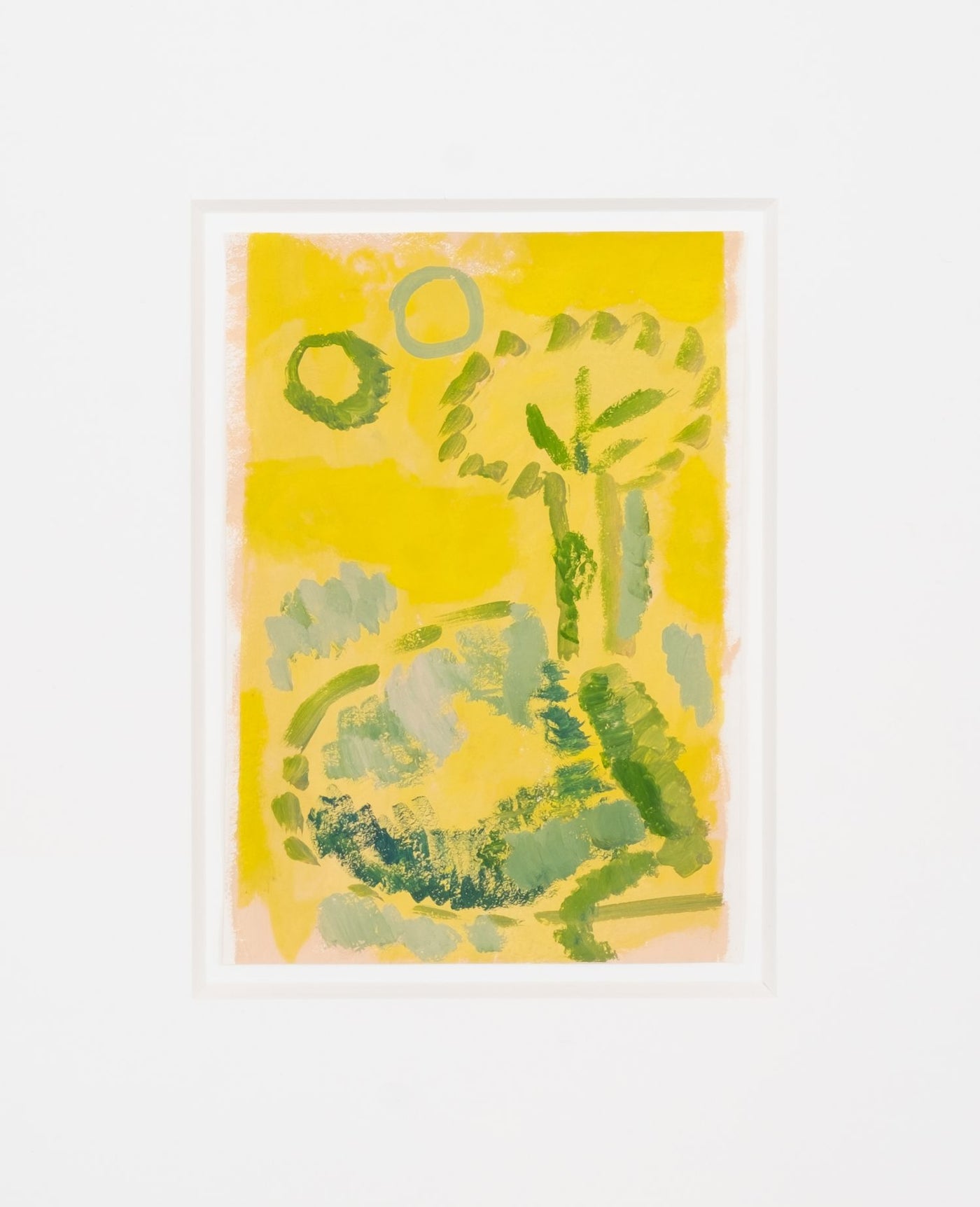 Parlour Projects is pleased to present The Emerald Sun Dilates by Ophelia Mikkelson Jones. Featuring a selection of paintings and cast bronze sculptures, as well as a chair, table and wall hanging, the exhibition explores moments of everyday phenomena and quiet gestures of exchange. 
Mikkelson collects and archives memories and happenings and—using the agency of time—weaves them together in an attempt to hold onto something evanescent. The landscape paintings are made quickly, onto the backs of receipts or paper, as if to capture something fleeting. "These works," notes Ophelia, "are drawn from the magnetic occasion of the rising and setting sun or moon. They are a celebration of something that is at once brilliant as it is banal. A quiet awakening. A soft, seamless smoothness. A moment of transportation and fixation. Green, gold and blue." 
Mikkelson worked collaboratively with Kathryn Tsui to create A Place To Picnic (on a clear day), which hangs on the far gallery wall. Handwoven from local yarn, the rug draws inspiration from traditional tartan and Agnes Martin's grid painting, Friendship. A picnic rug acts as a gentle demarcation of space in a landscape; a quiet architecture temporarily posed in nature to home a meal or an intimate meeting of people. 
The Emerald Sun Dilates is on view from November 9 to December 7, 2019. Please email info@parlourprojects.com to request an image catalogue