Ben Pearce
Tranquility Base
February 21 - March 17, 2018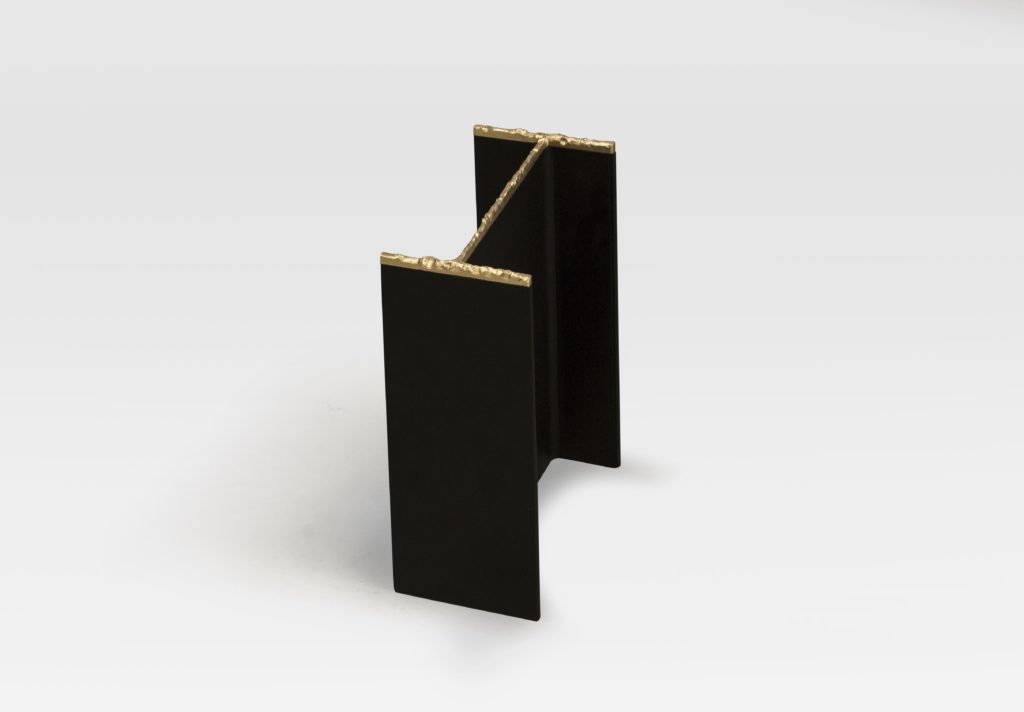 Parlour is delighted to present Tranquility Base, an exhibition of new sculptural work by Ben Pearce that investigates systems of communication, particularly the divine or cosmic.
The exhibition takes its name from the site where Neil Armstrong and Buzz Aldrin first landed and walked on the moon in 1969. The work explores a myriad of inscribed human communications including morse code, glyphs, shorthand and deconstructed letter forms. Pearce states –
"Brass extruded worlds take us on a journey in macro form, but make us think of a larger system of human communication that has extended the race in the profound, trivial and spiritual."
In Tell This Your Fears (2018), audience members are invited to inscribe their fears using a cratered pencil onto a piece of solid copper in an act of catharsis or spiritual exorcism. This participatory work prompts us to consider how we might make sculpture more active.
Please join us for the opening at 5.30pm on Wednesday, February 21. The exhibition will continue through March 17.
For enquiries please email sophie@parlourprojects.com.