Grace Wright
Twisted Logic
July 21 - August 18, 2018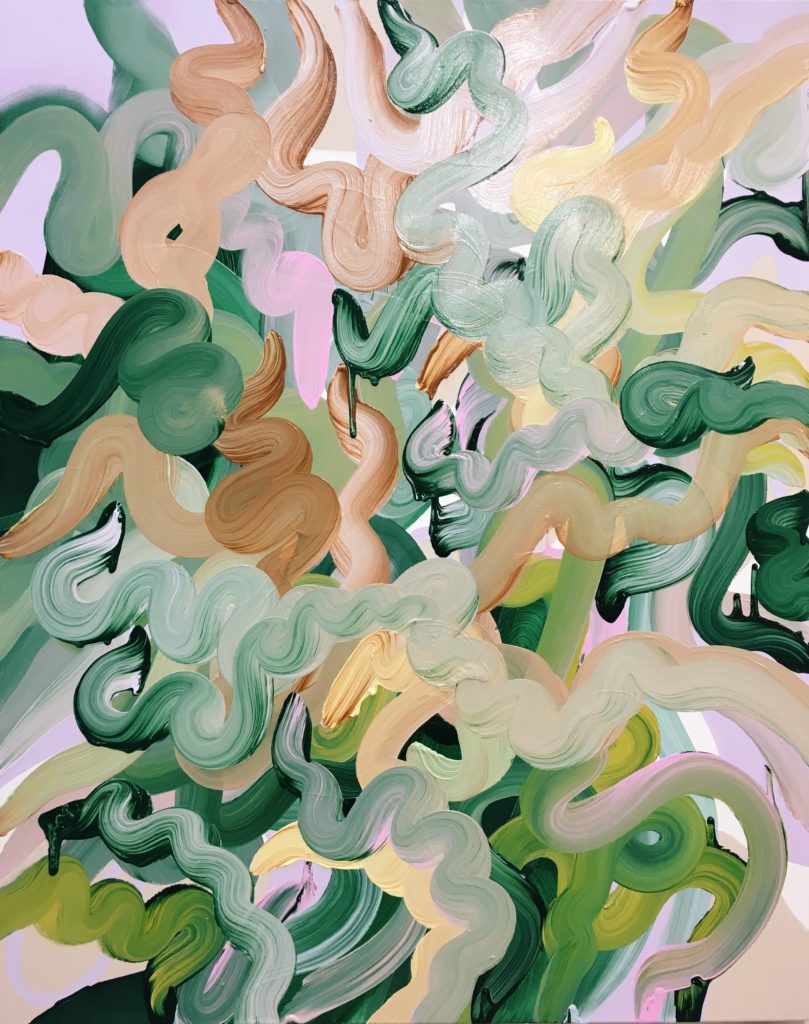 Parlour Projects is delighted to present Grace Wright: Twisted Logic, the artist's second solo exhibition with the gallery. On view from July 21 to August 18, the exhibition presents six new paintings by the Auckland-based artist. The exhibition is accompanied by an essay by Jessica Douglas.

"I want to make visible something that isn't tangible: A fleeting moment, a feeling, the click in your mind when everything makes sense… I'm trying to visualise a kind of connectivity to the pulsating rhythms of nature, cycles, seasons…" – Grace Wright 

The public are invited to attend an opening reception on Saturday, July 21, from 11am to 1pm. The artist will be present.
For further information, images or enquiries please email sophie@parlourprojects.com or call 021 450 279.